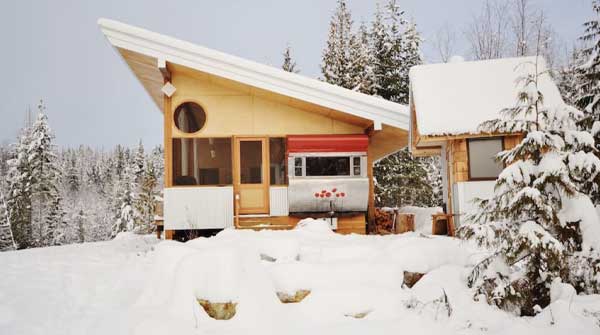 Meet Tin Poppy—the ultimate getaway that will make you feel like you've gone back in time. This retro oasis is a luxury camper that can accommodate up to eight guests.
Nestled in the Larch Hills, just 25-minutes from Salmon Arm—it's close to all things nature.
The rustic yet luxurious getaway is a unique solar powered vacation rental with three bedrooms, five beds and 1.5 bathrooms. It even has a dining area with panoramic views of the lush forest and serene mountains.